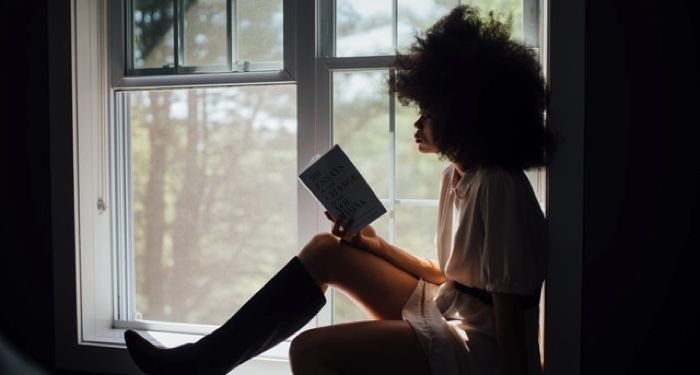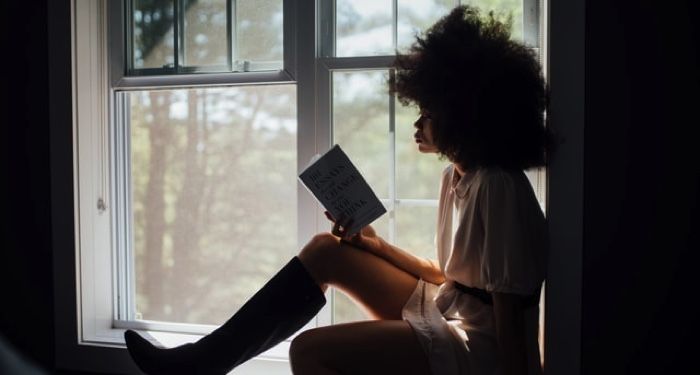 Lists
New Releases Tuesday: The Best Books Out This Week  
It's Tuesday, which means it's time for new books! Here are a few of the books out today you should add to your TBR. This is a very small percentage of the new releases this week. Make sure to stick around until the end for some more Book Riot resources for keeping up with new books. The book descriptions listed are the publisher's, unless otherwise noted.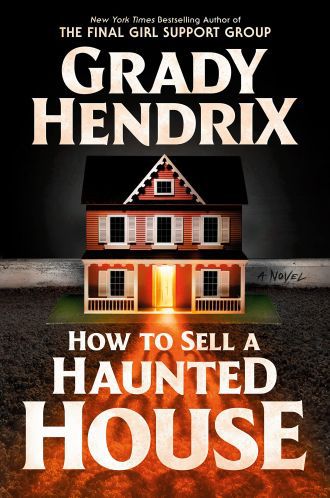 New York Times bestselling author Grady Hendrix takes on the haunted house in a hilarious and terrifying new novel that explores the way your past — and your family —can haunt you like nothing else….
Louise's parents have passed away, and she's returning to the small Southern town where she grew up to get their house ready to sell. It means she'll have to spend time with her younger brother — and their old grudges make that a terrifying prospect. But childhood hurts pale in comparison to the dangers posed by what still lives inside the house.
Reasons to read it: Lovers of Hendrix's forays into retro horror will appreciate this slow-burn haunted house story set in the modern day. It's got the author's usual sense of dark humor, albeit less than usual, with a lot of character development. It's an exploration of family dysfunction and grief set against a classic horror trope.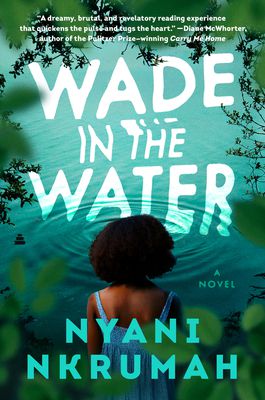 Resonant with the emotional urgency of Alice Walker's classic Meridian and the poignant charm of Sue Monk Kidd's The Secret Life of Bees, a gripping debut novel of female power and vulnerability, race, and class that explores the unlikely friendship between a precocious black girl and a mysterious white woman in a small Mississippi town in the early 1980s.
Set in 1982, in rural, racially divided Ricksville, Mississippi Wade in the Water tells the story of Ella, a black, unloved, precocious eleven-year-old, and Ms. St. James, a mysterious white woman from Princeton who appears in Ella's community to carry out some research. Soon, Ms. St. James befriends Ella, who is willing to risk everything to keep her new friend in a town that does not want her there. The relationship between Ella and Ms. St. James, at times loving and funny and other times tense and cautious, becomes more fraught and complex as Ella unwittingly pushes at Ms. St. James's carefully constructed boundaries that guard a complicated past, and dangerous secrets that could have devastating consequences.
Told in two voices, Ella's and Ms. St. James's, and set around richly developed characters, this riveting, page turning coming of age story will keep readers entranced until the last shocking revelation.
Reasons to read it: This novel of unexpected friendships takes us to the not-so-distant '80s to show us how prevalent racism and its offspring — colorism and features — are so prevalent, Even when you try to escape them. Many characters are likable, but even the unsavory ones have interesting character development. All-in-all, this is a page-turning debut.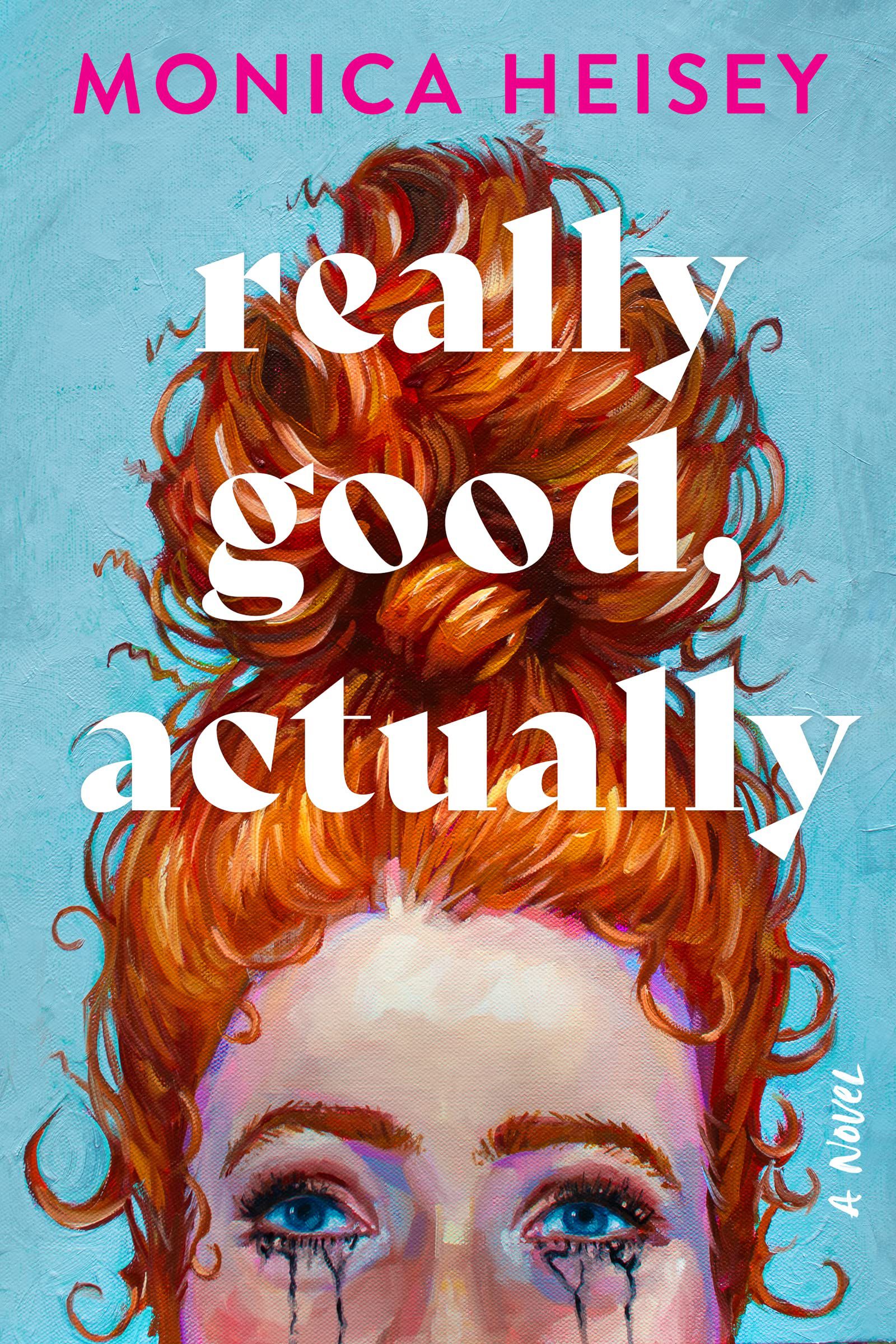 A hilarious and painfully relatable debut novel about one woman's messy search for joy and meaning in the wake of an unexpected breakup, from comedian, essayist, and award-winning screenwriter Monica Heisey.
Maggie is fine. She's doing really good, actually. Sure, she's broke, her graduate thesis on something obscure is going nowhere, and her marriage only lasted 608 days, but at the ripe old age of twenty-nine, Maggie is determined to embrace her new life as a Surprisingly Young Divorcée™.
Now she has time to take up nine hobbies, eat hamburgers at 4 am, and "get back out there" sex-wise. With the support of her tough-loving academic advisor, Merris; her newly divorced friend, Amy; and her group chat (naturally), Maggie barrels through her first year of single life, intermittently dating, occasionally waking up on the floor and asking herself tough questions along the way.
Laugh-out-loud funny and filled with sharp observations, Really Good, Actually is a tender and bittersweet comedy that lays bare the uncertainties of modern love, friendship, and our search for that thing we like to call "happiness." This is a remarkable debut from an unforgettable new voice in fiction.
Reasons to read it: This is the "this is fine" dog meme in book form. We're taken along for the ride as Maggie tries to navigate the emotional rollercoaster that is her present life, and are granted quite a few chuckles along the way. Maggie as a character is complex, and isn't quite what she seems to be at first — which helps to set this book apart from other books with a similar premise.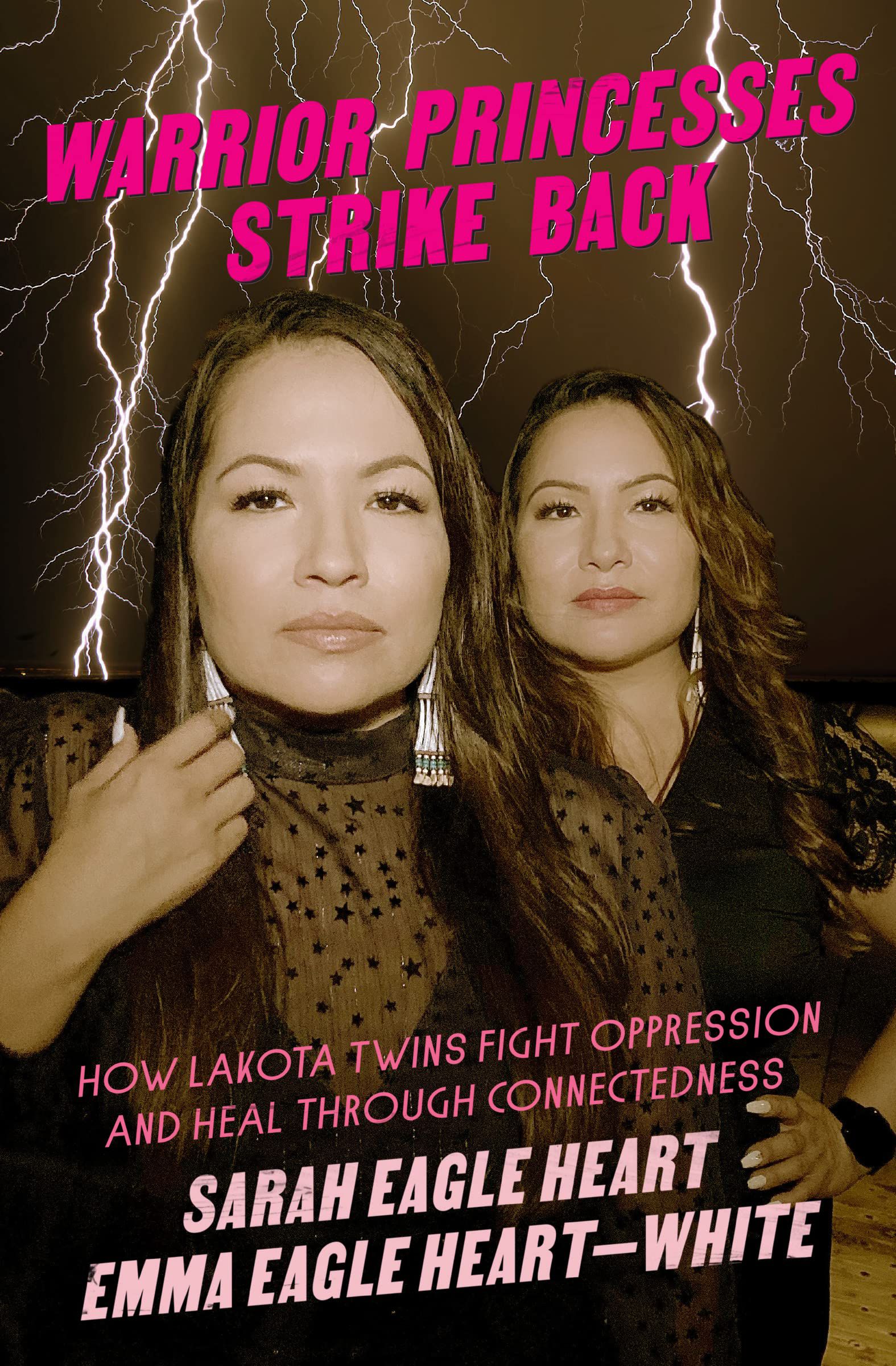 Interspersing personal memoir with radical notions of self-help and collective recovery, Warrior Princesses Strike Back focuses on how Indigenous activist strategies can be a crucial roadmap for contemporary truth and healing.
Pine Ridge Indian Reservation is home to the original people of this land, yet it is also one of the poorest communities in America. Through intimate and vulnerable memoir, Lakota twin sisters Sarah Eagle Heart and Emma Eagle Heart–White recount growing up on the reservation and overcoming enormous odds, first as teenage girls in a majority-white high school, and then battling bias in their professional careers. Woven throughout are self-help strategies centering women of color, that combine marginalized histories, psychological research on trauma, and perspectives on decolonial therapy. Through the lens of Indigenous activism, the Eagle Hearts explore the possibility of healing intergenerational and personal trauma by focusing on traditional strategies of reciprocity, acknowledgment, and collectivism.
Reasons to read it: The connection between self-care and activism — first explored by Audre Lorde — is expanded upon and seen through an Indigenous lens here. And it makes sense: it's hard to separate the trauma brought about by colonialism from the reason it exists in the first place. This is a great personal history and guide on how to preserve oneself as a marginalized person fighting oppression.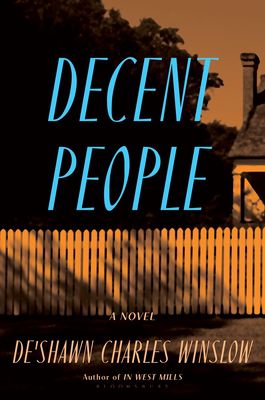 Decent People by De'Shawn Charles Winslow
From Center for Fiction First Novel Prize winning author De'Shawn Charles Winslow, a sweeping and unforgettable novel of a Black community reeling from a triple homicide, and the secrets the killings reveal.
In the still-segregated town of West Mills, North Carolina, in 1976, Marian, Marva, and Lazarus Harmon — three enigmatic siblings — are found shot to death in their home. The people of West Mills — on both sides of the canal that serves as the town's color line — are in a frenzy of finger-pointing, gossip, and wonder. The crime is the first reported murder in the area in decades, but the white authorities don't seem to have any interest in solving the case.
Fortunately, one person is determined to do more than talk. Miss Josephine Wright has just moved back to West Mills from New York City to retire and marry a childhood sweetheart, Olympus "Lymp" Seymore. When she discovers that the murder victims are Lymp's half-siblings, and that Lymp is one of West Mills's leading suspects, she sets out to prove his innocence. But as Jo investigates those who might know the most about the Harmons' deaths, she starts to discover more secrets than she'd ever imagined, and a host of cover-ups — ranging from medical misuse to illicit affairs — that could upend the reputations of many.
For readers of American Spy and Bluebird, Bluebird, Decent People is a powerful new novel about shame, race, money, and the reckoning required to heal a fractured community.
Reasons to read it: This literary mystery set in a small, out-of-the-way town takes its time with its characters, who help the mystery to unfold, one by one. As Jo conducts her amateur investigation to clear her fiancé's name— and quell her own doubt surrounding his innocence — we learn of the town's history through secrets shared by its residents.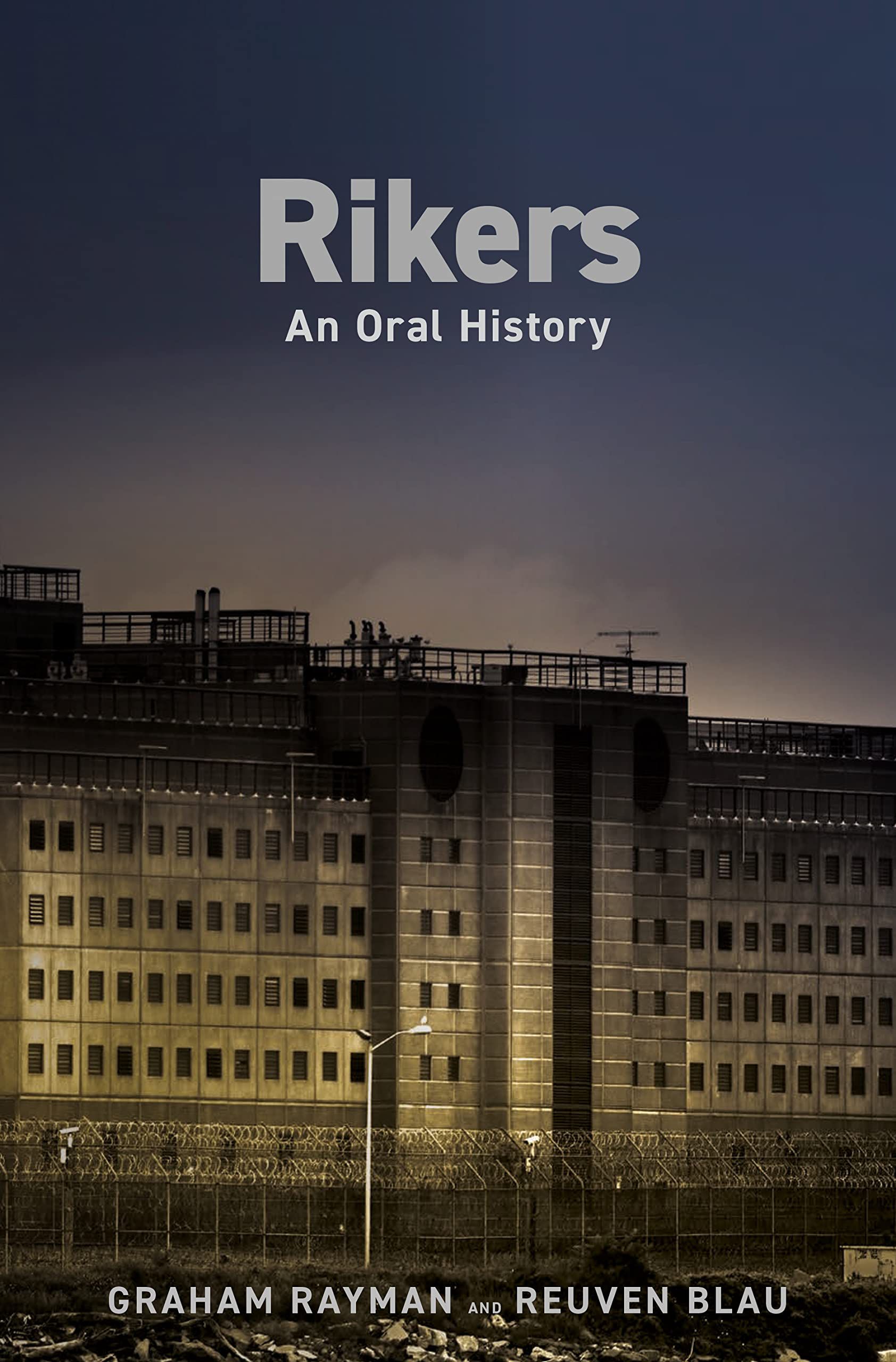 A shocking, groundbreaking oral history of the notorious Rikers jail complex and an unflinching portrait of injustice and resilience told by the people whose lives have been forever altered.
What happens when you jam almost a dozen jails, bulging at the seams with society's cast-offs, onto a spit of landfill purposefully hidden from public view? Prize-winning journalists Graham Rayman and Reuven Blau have spent two years interviewing more than 130 people comprising a broad cross section of lives Rikers has touched — from incarcerated people and their relatives, to officers, lawyers, and commissioners, with stories spanning the 1970s to present day. The portrait that emerges calls into question the very nature of justice in America.
Offering a 360-degree view inside the country's largest detention complex, the deeply personal accounts — featured here for the first time — take readers on a harrowing journey into every corner of Rikers — a failed society unto itself that reflects society's failings as a whole.
Dr. Homer Venters was shocked by the screams on his first day working at Rikers: "They're in solitary, just yelling . . . the yelling literally never stops." After a few months, though, your ears adjust to the sounds. Nestor Eversley recalls how detainees made weapons from bones. Barry Campbell recalls hiding a razor blade in his mouth just in case.
These are visceral stories of despair, brutality, resilience, humor, and hope, told by the people who were marooned on the island over the course of decades. As calls to shutter jails and reduce the number of incarcerated people grow louder across the country, with the movement to close the island complex itself at the forefront, Rikers is a resounding lesson about the human consequences of the incarceration industry.
Reasons to read it: Rikers' terrible reputation stretches well past New York City and seems to be mostly accurate. As the United States tries to step into a new era of being civilized, the question of the function — and morality — of prisons is questioned more and more. The personal accounts here answer that question, proving Rikers to be one of the circles of hell.
Other Book Riot New Releases Resources
All the Books, our weekly new book releases podcast, where Liberty and a cast of co-hosts talk about eight books out that week that we've read and loved.
The New Books Newsletter, where we send you an email of the books out this week that are getting buzz.
Finally, if you want the real inside scoop on new releases, you have to check out Book Riot Insiders' New Releases Index! That's where I find 90% of new releases, and you can filter by trending books, Rioters' picks, and even LGBTQ new releases!
Also In This Story Stream