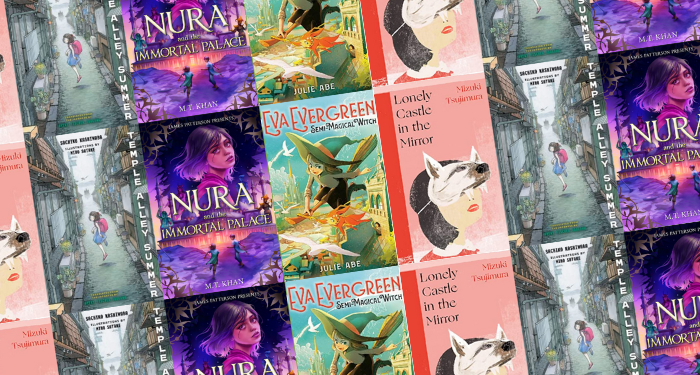 Children's
Books to Read if You Love Studio Ghibli
This content contains affiliate links. When you buy through these links, we may earn an affiliate commission.
Spirited Away was my first introduction to Studio Ghibli when I was around 9 years old. I remember thinking the movie was fascinating and a little bit creepy in a way that stuck with me. It soon became a favorite. It wasn't until several years later that I stumbled across Howl's Moving Castle playing on TV. I don't remember if that was when I became aware of Ghibli as a company with a certain aesthetic sense or if it was in college when I finally watched My Neighbor Totoro. Either way, I was in love.
Studio Ghibli's movies — particularly the films of Hayao Miyazaki — just have a way of capturing the imagination, telling stories full of heart and magic that make you want to open your eyes a little wider and watch a little longer. And it's no secret that a number of Miyazaki's films were inspired by books, but for fans looking for that specific Ghibli je ne sais quoi, finding the right reads to live up to that comparison can be tricky. But these 12 Studio Ghibli read-alike books have that certain something that makes them magical and worthy of a comparison to the beloved films. Just open up any one of them to find out why.
---
Need more Studio Ghibli books in your life? We've got you covered.